Providing Safety To Homes & Businesses Across The Treasure Valley
Extra Touch Disinfecting Service
A Message From ProTouch Home Cleaners On COVID-19
At ProTouch, our emphasis has always been on our customers' and employees' safety. Our standard business practices include regular hand washing, careful hygiene, and disinfection of cleaning equipment. Since our goal is your peace of mind, we have implemented additional safety precautions in light of coronavirus and COVID-19. We do not allow any employee who has displayed any coronavirus symptoms, nor who has been exposed to anyone with coronavirus to continue working until they have observed a 14-day self-quarantine. If you, or any member of the property that we are cleaning have any of the symptoms of coronavirus, or suspect that you have been exposed, please let us know when scheduling. We reserve the right to refuse service to anyone that may be at risk. In addition, for the safety of your family and our staff, we have implemented the following procedures: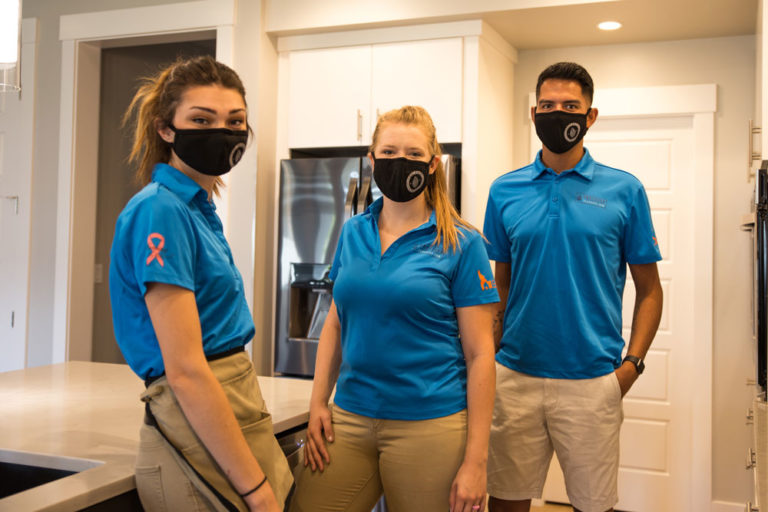 Our Disinfecting Service Packages Include:
Use of hospital-grade, EPA-certified disinfecting cleaners
What Is the Difference Between Cleaning and Disinfecting?

Cleaning refers to the removal of germs, dirt, and impurities from surfaces. Cleaning does not kill germs, but by removing them, it lowers their numbers and the risk of spreading infection.

Disinfecting refers to using chemicals to kill germs on surfaces. This process does not necessarily clean dirty surfaces or remove germs, but by killing germs on a surface after cleaning, it can further lower the risk of spreading infection.